Prices start from $17.50 for 30 – minute access.
Value for money
Book and pay online.
Real time availability and mobile app are available for your convenience.
Easy to book
Member notifications, messages and even letter scanning service are included in the package
24/7 access
Our rooms are equipped with fibre – optic internet connection (up to 500 Mbps).
Super - fast internet
Meeting Rooms by Anytime Offices: Your Local Solution for Global Standards
Bringing Corporate-Grade Meeting Spaces to Your Neighbourhood
You no longer have to travel to the CBD for a premium meeting experience. Anytime Offices is redefining the way local businesses think about professional meeting spaces. Located conveniently outside the CBD, we offer a solution that meets both your need for quality and convenience.
What Sets Us Apart?
Around-the-Clock Availability: With 24/7 access, you're not bound by traditional office hours. Schedule your meetings, webinars, and conferences whenever suits you best.
Diverse Space Options: From boardrooms suitable for 8-12 people, to intimate meeting rooms and casual offices, we have a space for every requirement.
Tech-Ready Rooms: Fully-equipped with high-speed internet, AV systems, and HDMI-ready TVs, our rooms have everything you need for a successful meeting.
Easy Booking: Our user-friendly online portal at  https://members.anytimeoffices.com.au ensures a seamless booking process.
Our Rooms and Features
Boardrooms: Ideal for bigger gatherings, our boardrooms can accommodate 8-12 people. Perfect for high-level strategy sessions or client presentations.
Meeting Rooms: Tailored for groups of up to 4, these rooms offer a blackboard with markers and a TV for presentations.
Casual Offices: A flexible solution for impromptu client meetups, team catch-ups or simply a change of scenery for a day.
In-Room Amenities:
Self-serve refreshments like tea and coffee
High-speed Internet
TV with HDMI facility
Blackboard with markers
Onsite support staff for assistance
How to Book with Us
Online: Visit Meeting Rooms to browse our available spaces and make your booking
By Phone: Alternatively, you can reach our centre team on 1800 900 888 to secure your space.
On the Day: Our team will be on hand to assist with setup, special equipment, or catering needs. Our room setups are flexible and can be adjusted to suit your meeting style.
Experience the Anytime Offices Difference
We're not just another workspace provider. We are your local solution for high-standard, all-inclusive, and hassle-free meeting experiences. Choose Anytime Offices for your next meeting, and see why we are becoming the most preferred choice for meeting room hire outside of Sydney's CBD.
For more information or to tour our facilities, feel free to get in touch. We're here to make your meeting a success.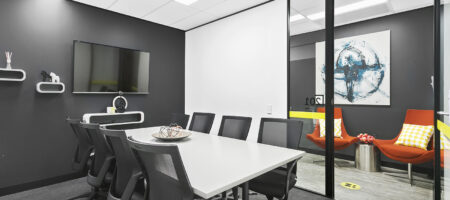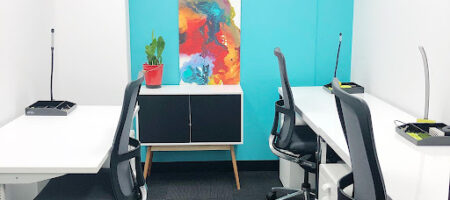 Meeting Rooms available at Anytime Offices
BOARDROOMS
Available to book online every day and accessible at any time.
Capacity: 8 – 12 people
Still and Sparkling Water provided
Coffee, Tea – self service
TV with HDMI cable, Chromecast & Apple mirror capabilities
2.4m blackboard and fluoro markers to engage your crowd
$60 per hour or $300 for the day ex GST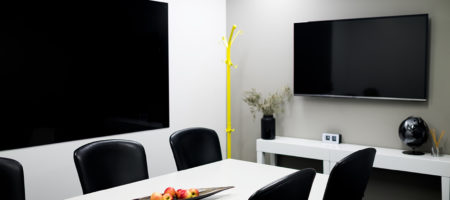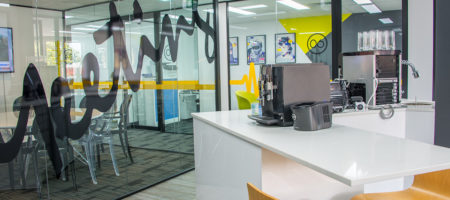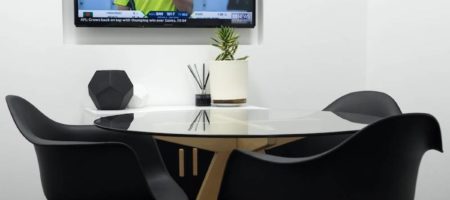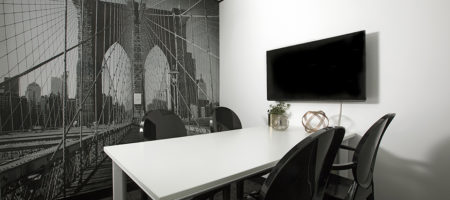 MEETING ROOMS
Available to book online every day and accessible at any time.
Capacity: up to 4 people
Still and Sparkling Water provided
Coffee, Tea – self service
TV with HDMI cable, Chromecast & Apple mirror capabilities
Blackboard and fluoro markers to engage your crowd
From $35 per hour or $150 for the day ex GST
OFFICES BY THE HOUR
Available to book online every day and accessible at any time.
Capacity: up to 2 people
Usually set up with a desk and visitor chairs
Still and Sparkling Water provided
Coffee, Tea – self service
From $35 per hour or $150 for the day ex GST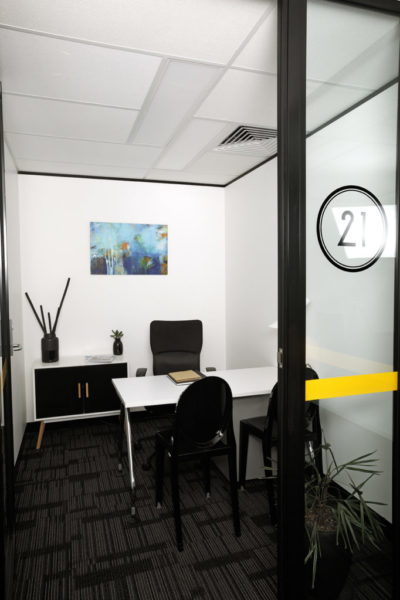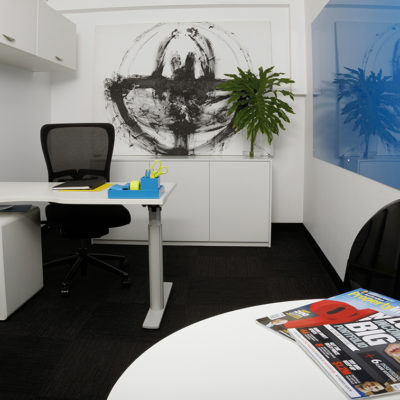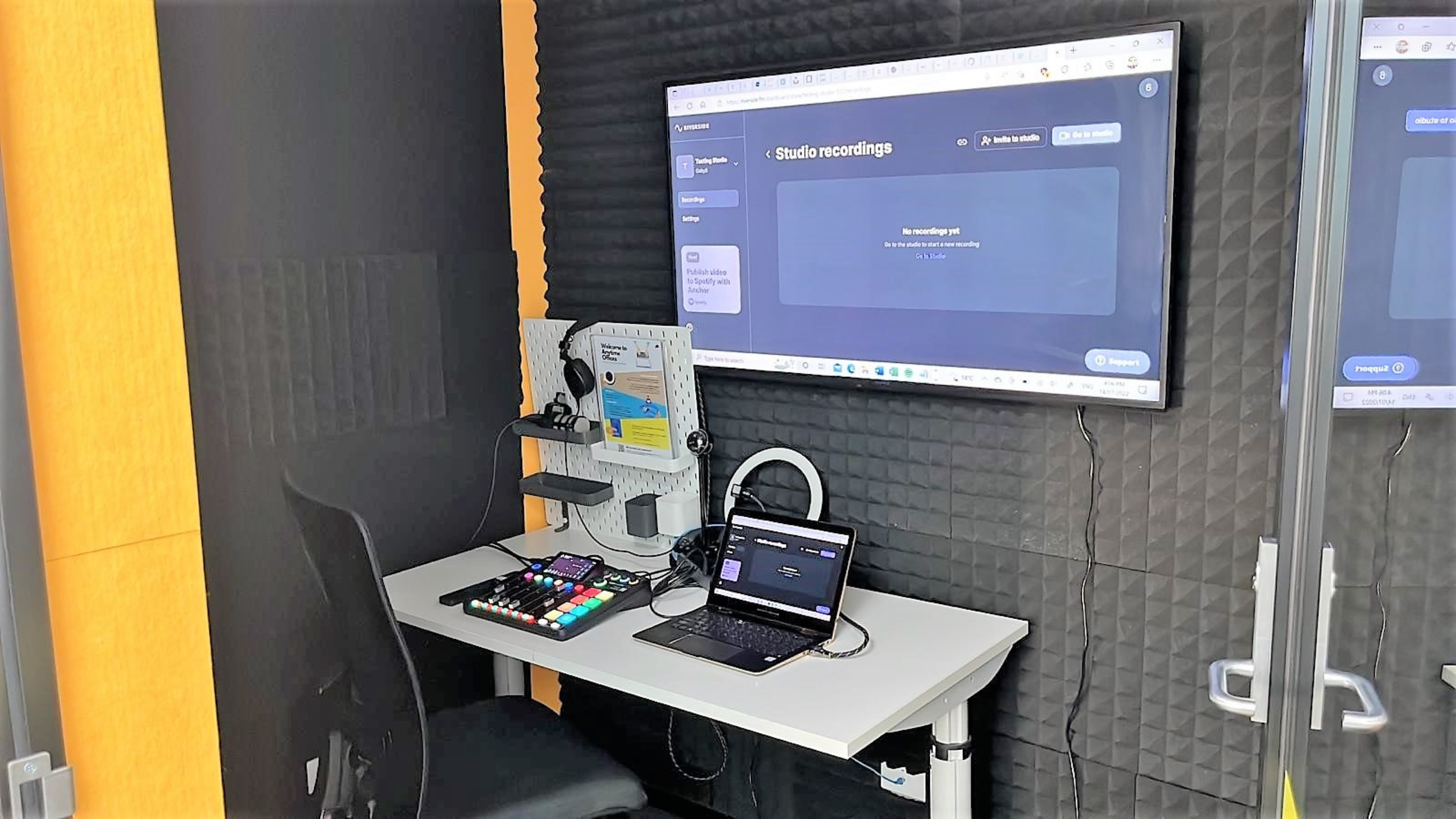 PODCAST STUDIO
Available to book online every day and accessible at any time.
Capacity: 3 people: a host and 2 guests
Still and Sparkling Water, Tea/Coffee – self service
TV with HDMI cable
Integrated Audio Production Studio – RODECaster Pro II
Enhanced soundproofing
Acoustic treatment including ceiling and doors
100% private
FAQs
Elevate Your Audio Production with the RØDECaster Pro II: The Ultimate All-in-One Solution for Content Creators
The RØDECaster Pro II is an all-in-one audio production solution designed for content creators, including streamers, podcasters, and musicians. It offers revolutionary features, superior sound quality, endless customisation options, and an intuitive interface, making it the ultimate tool for recording incredible audio for various types of content.
In the dynamic world of content creation, exceptional audio quality is paramount to engage and captivate your audience. Whether you're a podcaster, streamer, or musician, finding the right tools to enhance your audio production can be a game-changer. Enter the RØDECaster Pro II – an innovative and versatile solution that brings professional-grade audio production within your reach.
Let's review the ways in which RODECaster Pro II could revolutionise your creative journey and help you deliver outstanding sound for your content.
Unleashing Revolutionary Features: The RØDECaster Pro II is not your average audio interface. It is a comprehensive powerhouse that combines cutting-edge features to streamline your production process. With its intuitive touchscreen interface, you have complete control at your fingertips, making adjustments and fine-tuning your audio effortless. Experience the convenience of multitrack recording, allowing you to capture every detail and polish your content in post-production.
Superior Sound Quality: Delivering crystal-clear audio is essential for creating a captivating listening experience. The RØDECaster Pro II ensures exceptional sound quality with its studio-grade microphone preamps and high-quality A/D converters. The advanced processing algorithms add depth and clarity to your recordings, immersing your audience in an audio landscape that resonates with professionalism.
Limitless Customisation Options: Every content creator has their unique style and sound. The RØDECaster Pro II understands this, offering you endless possibilities for customisation. With built-in sound pads, pre-loaded with effects and jingles, you can inject personality into your content. Customise settings for each channel and input, fine-tuning the sound to match your preferences. This level of flexibility empowers you to create a signature sound that sets you apart from the crowd.
User-Friendly Interface: Don't let technical complexities hinder your creative flow. The RØDECaster Pro II is designed with simplicity in mind, ensuring that both beginners and seasoned professionals can utilise its full potential. The user-friendly interface guides you through the recording process, eliminating any guesswork or frustration. Say goodbye to complicated setups and hello to a seamless workflow that allows you to focus on what truly matters – creating remarkable content.
With the RØDECaster Pro II as your audio production companion, the possibilities are endless.
Elevate your content creation game by delivering top-notch audio quality that captures the hearts and minds of your audience. Whether you're a podcaster aiming for clear and crisp dialogue, a streamer seeking immersive soundscapes, or a musician wanting to record studio-quality tracks, the RØDECaster Pro II is the ultimate all-in-one solution that will take your audio production to new heights. Embrace this innovative tool and unleash your creative potential today.
Read more on the official website: https://rode.com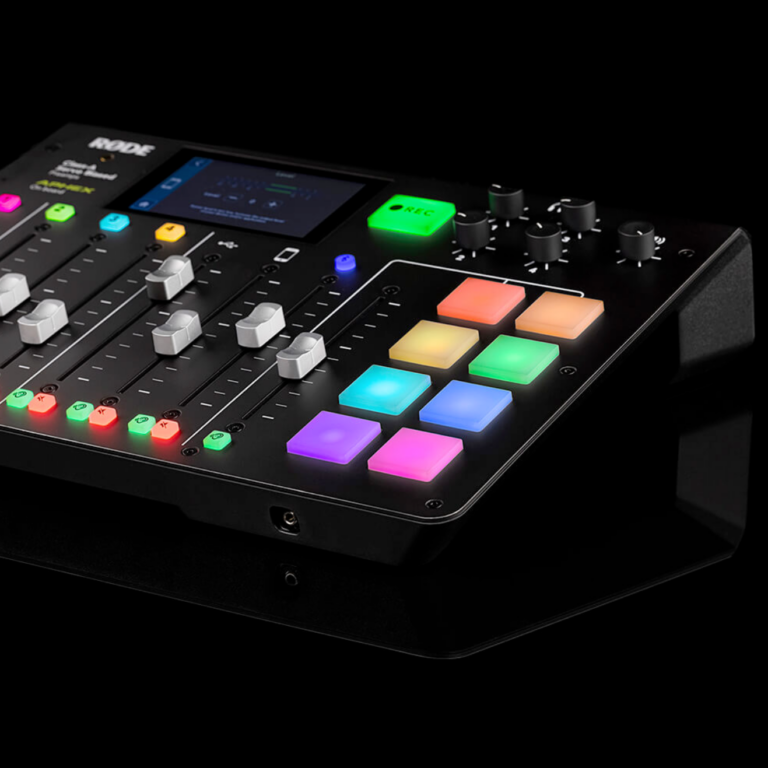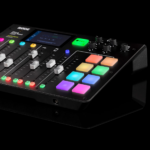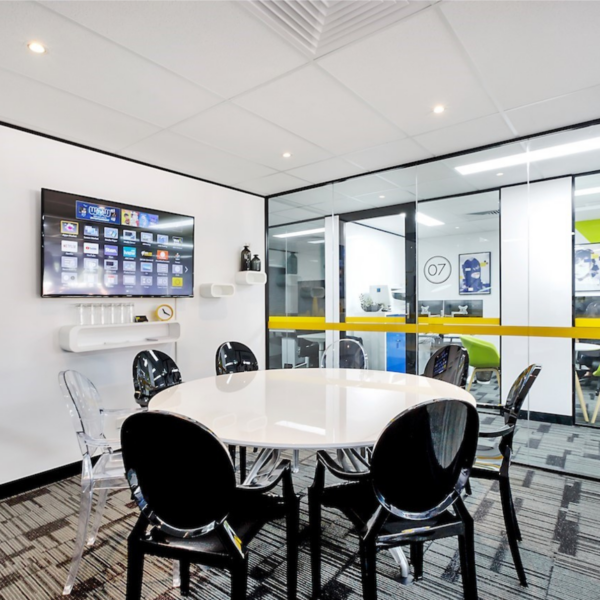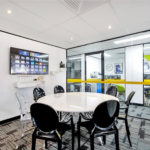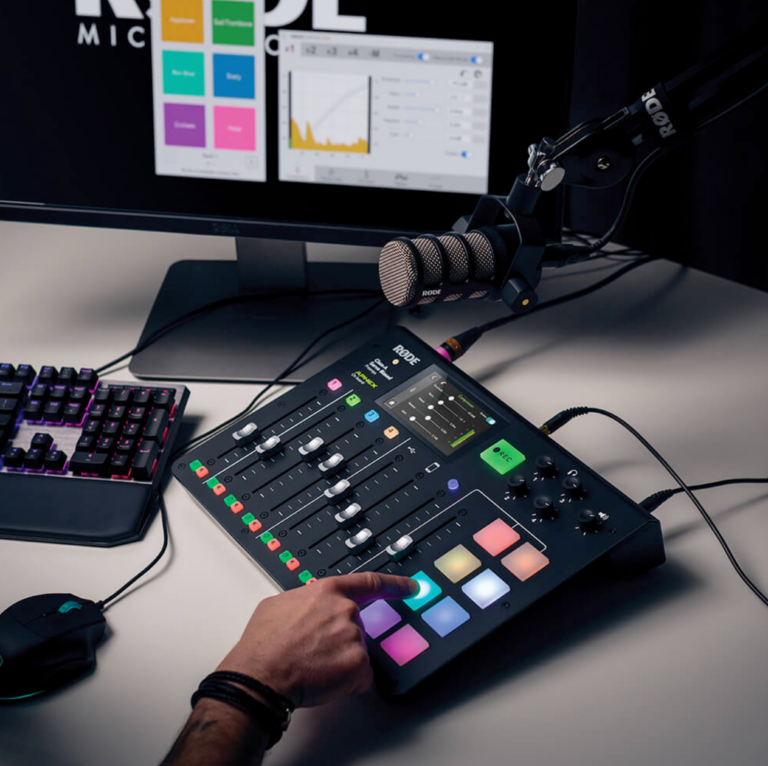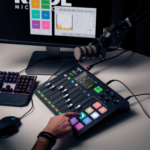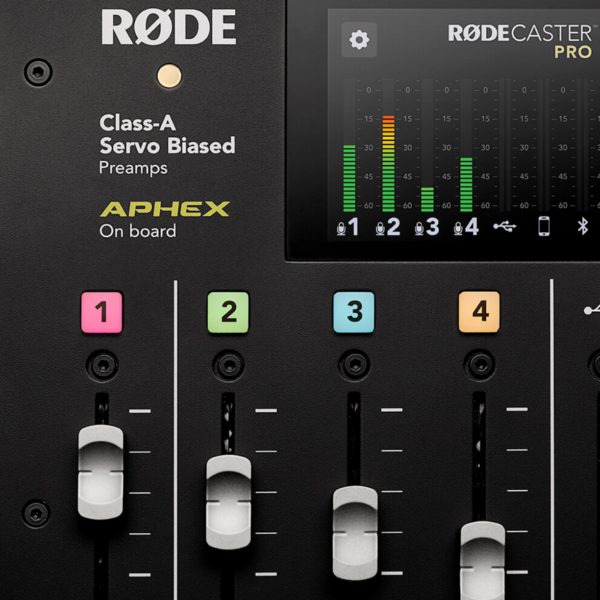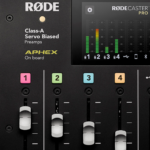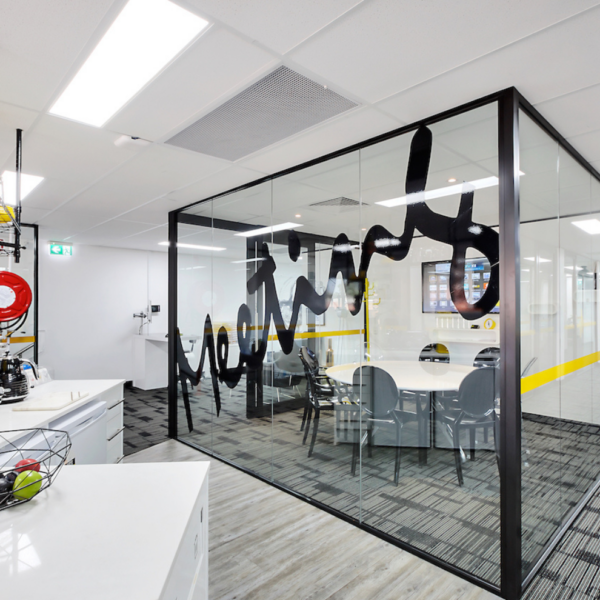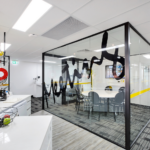 YouTube Link : https://www.youtube.com/watch?v=M1vgPayQiTg
Explore the Advantages of Meeting Rooms at Anytime Offices: Convenient and Affordable Solutions for Your Business
When it comes to hosting important meetings, presentations, or collaborative sessions, having a professional and well-equipped space can make all the difference. At Anytime Offices, we understand the significance of a conducive environment for productive meetings. Our meeting room facilities in Sydney offer a range of benefits, including convenience, affordability, and flexibility. In this article, we will explore the advantages of booking a meeting room with us and how it can elevate your business operations.
Conveniently Located Meeting Rooms in Sydney:
Our meeting rooms are strategically located in Sydney, ensuring easy access and convenience for businesses in the area. Whether you're in the heart of the CBD or in a bustling suburban area, we have meeting room options that are easily accessible and situated in prime locations. Say goodbye to lengthy commutes and welcome the convenience of booking a meeting room near you.
Flexible and Affordable Meeting Room Hire:
We understand that businesses have varying needs, which is why we offer flexible options for meeting room hire. Whether you require a small meeting room for an intimate discussion or a larger space to accommodate a team, we have a variety of room sizes available to cater to your specific requirements. Our meeting room hire in Sydney is also budget-friendly, offering cost-effective solutions without compromising on quality.
State-of-the-Art Facilities and Amenities:
Our meeting rooms are designed with professionalism and functionality in mind. Each room is equipped with modern audiovisual technology, high-speed internet access, and comfortable furniture to create a conducive atmosphere for your meetings. Enjoy the convenience of plug-and-play connectivity, ensuring a seamless experience for your presentations and collaborative sessions. Additionally, our on-site support team is available to assist with any technical requirements or administrative needs throughout your booking.
Flexible Booking Options:
At Anytime Offices, we believe in providing flexible solutions to meet the dynamic needs of businesses. Whether you require a meeting room for a few hours, a full day, or even multiple days, we offer flexible booking options that align with your schedule. Rent an office for a day or book a cheap meeting room hire in Sydney without the hassle of long-term commitments. Our goal is to provide you with the freedom to book a meeting room as per your specific requirements.
Professional Image and Impressive First Impressions:
When you host a meeting in one of our well-appointed meeting rooms, you project a professional image that leaves a lasting impression on your clients, partners, and colleagues. The modern and inviting atmosphere of our meeting rooms sets the stage for productive discussions and helps create a positive perception of your business. Make a statement with a professional meeting room hire that showcases your dedication to professionalism and attention to detail.
Booking a meeting room with Anytime Offices in Sydney offers numerous benefits for your business. From convenient locations to flexible and affordable options, our meeting rooms provide the perfect setting for productive and successful meetings. Enjoy state-of-the-art facilities, flexible booking options, and the ability to create a professional image that leaves a lasting impression. Whether you need a small meeting room or a larger space, our range of options caters to your specific needs. Book a meeting room with Anytime Offices today and experience the difference for yourself.