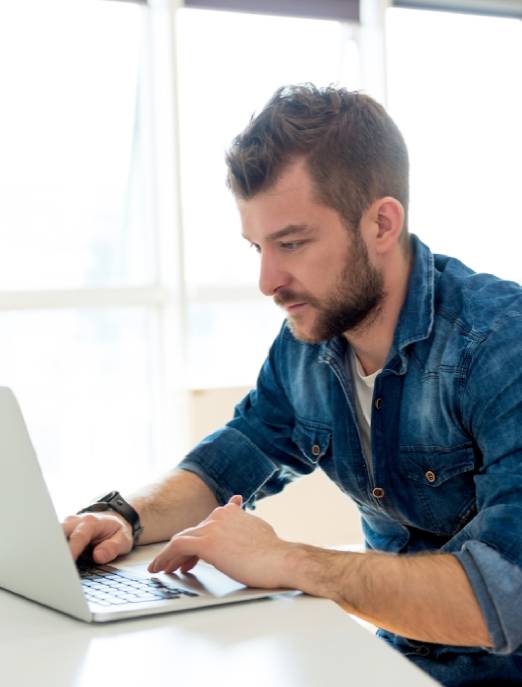 ABOUT US
Coworking Spaces: The New Normal
It's no surprise that the traditional 'work' model has undergone a fundamental shift into a new blend of remote, work from home, and office-based productivity. Flexibility has become the new normal with both employees and employers looking for alternative professional solutions.
Within this changing professional paradigm, the offices for lease at Anytime Offices offer all the flexibility, affordability, and functionality you need to do your best work.
Who Are Anytime Offices?
Anytime Offices is a provider of modern serviced office spaces for rent in Sydney, offering a selection of fully furnished workspaces to suit the needs of your business. Our professional environments have been designed for comfort, privacy, and convenience, providing you with all the tools you need to succeed in your industry.
What Do Our Office Rentals Include?
An Anytime Office rental is designed to put control in your hands. Based on your business needs, you can choose the services that will best meet those requirements. Not only will you be free of expensive rents and lock-in contracts, but you can book hot desks and meeting rooms on demand.
Our services include:
A selection of workspaces including part-time offices, private offices, & conference rooms.
Dedicated reception staff & personalised admin support.
Onsite facilities: cafeteria, parking areas, meeting rooms, and recreational areas.
Access to high-quality IT infrastructure and super-fast fibre optic internet.
Onsite technical support.
24/7 access to your office space.
Anytime Offices also offers a range of additional solutions, such as courier and telecommunication services, to help you tailor your perfect professional environment.
Why Rent Space For Your Office On-Demand?
Whether you're just starting up, don't need a lot of day-to-day office space, or want to remain agile in the business world, an office space for rent is the perfect solution.
Don't become locked into long-term contracts with inflexible terms, for generic office space you'll pay a fortune for.
Instead, renting space from Anytime Offices provides you flexibility and full control over your day, week, month, or even a few hours. All with no start-up costs.
Our welcoming office spaces can be used alongside your WFH setup, manufacturing facilities, on-site client meetings, and more.
It's entirely up to you.
Anytime Offices coworking spaces allow you to easily adjust and manage your costs as business needs change, offering fully furnished office spaces at more affordable rates than an entire office suite.
This allows you to invest more in your business and less on space you don't need.
What Rooms Are Available To Rent?
Our office space for lease covers a variety of different professional options, from hot desks to an office address in a central part of Sydney. However, for those moments when you need a little more privacy or seclusion, our coworking spaces offer private and part-time offices.
Part-time offices for lease can be reserved in advance using our online portal, providing a short-term space for a few days each week or a couple of hours. For those in need of a longer-term solution, our private offices can be booked on a monthly basis, with the option of single- or multi-person spaces.
For meetings with clients, team members, or potential customers, you could even book one of our serviced conference rooms, available for use 24/7.
Our Podcast Studio
Thinking about starting a podcast?
Anytime Offices has a fully equipped studio based at our Randwick location, furnished with all the professional equipment you'll need to create your podcast. The walls of the studio have been soundproofed to enhance the acoustic quality of your podcast and minimise disturbances from outside the studio.
All you need is a great idea and a catchy title. Anytime Offices supplies the rest.
Benefits Of An Office For Rent
Our membership-based office hire offers more than just a convenient workspace. Anytime Offices creates environments where you can perform your best work, situated in centres that are warm, colourful, and fully serviced.
Our coworking spaces are located in suburban areas near where people live, making it easier to maintain a healthy and productive work-life balance.
Everything is covered as part of your membership including property costs, security, fibre-optic internet, cleaning, and so much more. Simply bring yourself, your creativity, and your strategies – we'll handle the rest.
We even provide complimentary snacks, T2 tea, and high-quality coffee
For more information about our available office space for lease or rooms to rent, give us a call on 02 8378 9111 between 9am and 6pm weekdays.
LOCATIONS
WHERE DO YOU DO
YOUR BEST WORK?
Flexible workspaces
Diverse community
Convenient amenities
Latest technology
Friendly, professional team
We create the atmosphere of positive, welcoming environment where the best work is done.
Check out one of our conveniently located centres and talk to us about your workspace requirements. We can provide solution for your evolving business.
If you are a building / space owner, speak to us about working with us to customise your space to cater to smaller businesses and potentially maximise your returns by offering flexible workspaces. Call Robert today on 0477910288 for non-obligation discussion.
WHAT OUR AWESOME CLIENTS SAY
Andrew Casley
If your looking for a felxible, professionally managed work space in Sydney …. THIS IS IT !!
FoodFX
Claudia Leung-Soon
Moved into Anytime Offices in Botany in December and have not looked back. It's an amazing place to work, the staff and the facilities are second to none! Jacob, Michiyo and Robert are so helpful and friendly I cannot fault them. If you're working from home or thinking about moving offices, look no further!! I would Highly recommend Anytime Offices to anyone working in any industry.
Easy Paperwork
Rebecca Adhill
Once I stepped into Anytime Offices I knew this was the right office for me. It's modern, clean, great vibe ad a group of like minded Rebecca Adhillpeople that are all driving their business to nothing but success. Jamie and Robert are both so friendly and helpful, I can't praise them enough. Thank you for making my second home close to my favourite home! 😉 Looking forward to a big 2017 with you all.
Fitjak
Rob Kardos
I have been a serviced office customer of "Anytime Offices" for some time now. The staff are excellent and always available to assist with any issues that may arise in the day to day operations of serviced office customers which would be expected in an office environment of any large office. The tenants in the Anytime Offices are friendly and there is a good mix of business on the floor which allow for business networking that otherwise would not be available in a normal office environment. The rates provided by Anytime Office for space and services are very competitive and it has made my business activities much easier and smoother to manage. I highly recommended "Anytime Offices" to any business that is looking for a central location and all the benefits of a large office set up
KJR Developments
Ming Ting-Little
Superb office space in a great location. Excellent team of staff, who are very attentive to your needs and always accommodating. My business has thrived since moving in. I highly recommend Anytime Offices and their team.
Lux Education
Mark Swain
From the moment I arrived and after a big leap of faith, Robert and Jamie have made me feel sure it was the right decision. Their combined attitude and attention to detail goes above and beyond and will guarantee them success in this great place to work. Suggest you check it out if in need of flexible or permanent office space in a motivating environment.
Solutions Zane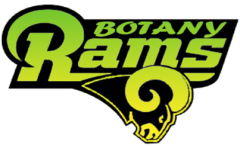 GET IN TOUCH
WE WOULD LOVE TO
HEAR FROM YOU