A coworking space is a shared office space where individuals, usually freelancers or remote workers, can work independently or collaboratively. With access to amenities like high-speed internet, data security, printing, fully-equipped kitchens, and meeting rooms, coworking office spaces are a cheaper alternative to setting up a traditional office. Since renting coworking spaces can eliminate the need for expensive office equipment and furniture, they're preferred by small businesses and freelancers with limited budgets.
Coworking offices also provide a collaborative environment that fosters networking and idea-sharing. They also allow for flexible lease options and the ability to scale up or down as needed. In addition, coworking spaces offer a professional and productive work environment, free from distractions and interruptions commonly found in a home office or coffee shop.
With the increasing demand for remote work, cheap coworking office spaces have become more popular than ever. Whether you're just starting out or looking for a change, it's an innovative and affordable option for your business needs.
Coworking Office Spaces in Sydney
Anytime Offices offers modern and well-maintained coworking spaces and offices in Sydney. Located just a few minutes from Sydney Airport and the CBD, our coworking spaces are ideal if you travel frequently, expect clients from other cities or countries, or simply need to be closer to Sydney's CBD. Our commercial spaces for rent include everything you could possibly require to grow your business, from coworking desk spaces to private offices, to virtual addresses and meeting rooms for teams of over 20 participants.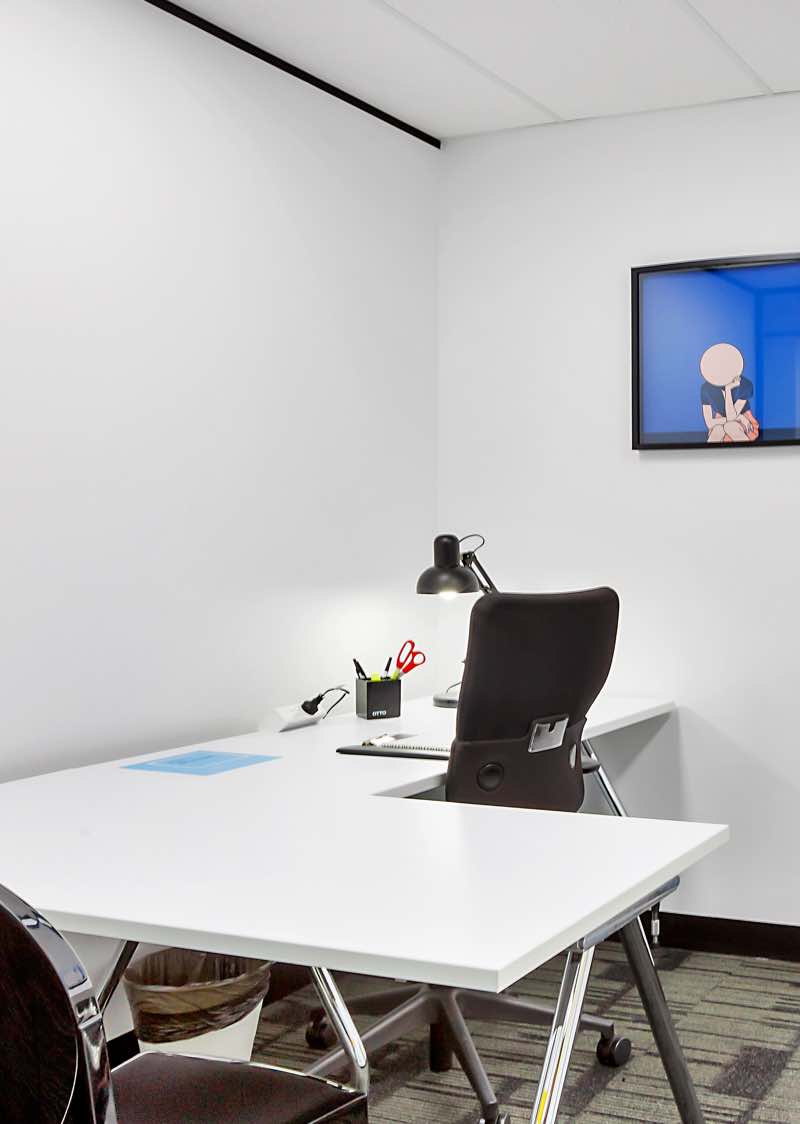 Why Choose Anytime Offices?

Anytime Offices' coworking spaces offer several benefits, including
1. Eco-Friendly: Our coworking spaces often incorporate energy-efficient LED lighting, recycled decor materials, and recycled glass. We have amenities such as bike storage and showers to encourage sustainable modes of transportation. We've set up appropriate IT, technology and digital communication platforms to reduce the need for paper usage. By fostering a culture of sustainability, eco-friendly coworking spaces can set an example for other businesses to follow.
2. Company Image: Enhance your company's image with professional office painting and a physical address for verified Google listings. Impress your clients and establish your business' legitimacy with Anytime Offices.
3. Street Presence and Marketing Solutions: Display your brand on our client directory board and showcase flyers and brochures in our waiting area marketing stand. By collaborating with us, you'll maximise visibility with custom signage options and increase exposure to foot and vehicular traffic in Sydney.
4. Unlimited Access: Our weekend coworking spaces provide a flexible, productive environment for anyone looking to get work done outside regular business hours.
Additional Services
Do you need business services like document presentation, filing assistance, or PA and Admin support? Perhaps you'd prefer a stand-up desk or multiple monitors? We at Anytime Offices understand that freelancers and small businesses often require additional help, and we endeavour to support you. Aside from business support, we also make it convenient to get the help you need–from accounting and bookkeeping to digital marketing and mail management. Our coworking offices in Sydney are also equipped to help you with telephone answering and call diversion, call screening, and network setup and maintenance, including software development and more.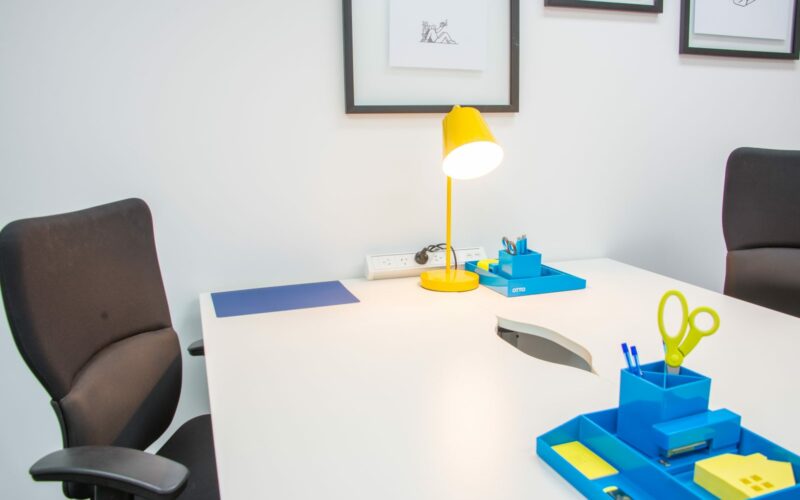 Contact Us
Have you been searching Google for a coworking space near me? Why not book a tour with Anytime Offices?
We offer a vibrant and productive environment for freelancers, entrepreneurs, and remote workers. With flexible membership options and a range of amenities, our coworking offices or desks are the perfect places to network, collaborate, and grow your business.
Whether you need a private office, a dedicated desk, a place to hold meetings and conferences, or a physical address, we have a coworking space to suit your needs. From comfortable seating areas to meeting rooms, event spaces, and more, you'll find everything you need to work and succeed in this dynamic community.
So why wait? Contact Anytime Office and locate a coworking space in Sydney today and start experiencing the benefits of this innovative work style.