Modern Desk Space For Rent in Sydney
Are you looking for a modern and stylish workspace in Sydney? With the rise of remote work and flexible office solutions, there are several options for individuals and businesses to rent commercial spaces in the city. From a private desk space in a coworking setup with a vibrant community to private offices with a view and meeting rooms for hire, there is something for everyone.
Let's take a closer look at the features and benefits of desk spaces for rent in Sydney. Whether you're a freelancer, entrepreneur, or small business owner, this section is designed to help you find the perfect desk for rent to fit your needs and budget.
How Does a Shared Office Work?
In a traditional setup, office spaces were leased to employers, and everyone using that leased space worked for the same employer. Shared office spaces, however, are different as one shared space is used by people working for different employers or themselves. From freelancers and digital nomads to tech startups and small businesses, anyone can reserve a hot desk, private desk space, or private office in this shared office space.
Depending on your choice of shared office provider, you might be able to place personal belongings on your dedicated desk, get a lockable storage option, and have access to the office 24/7, including weekends.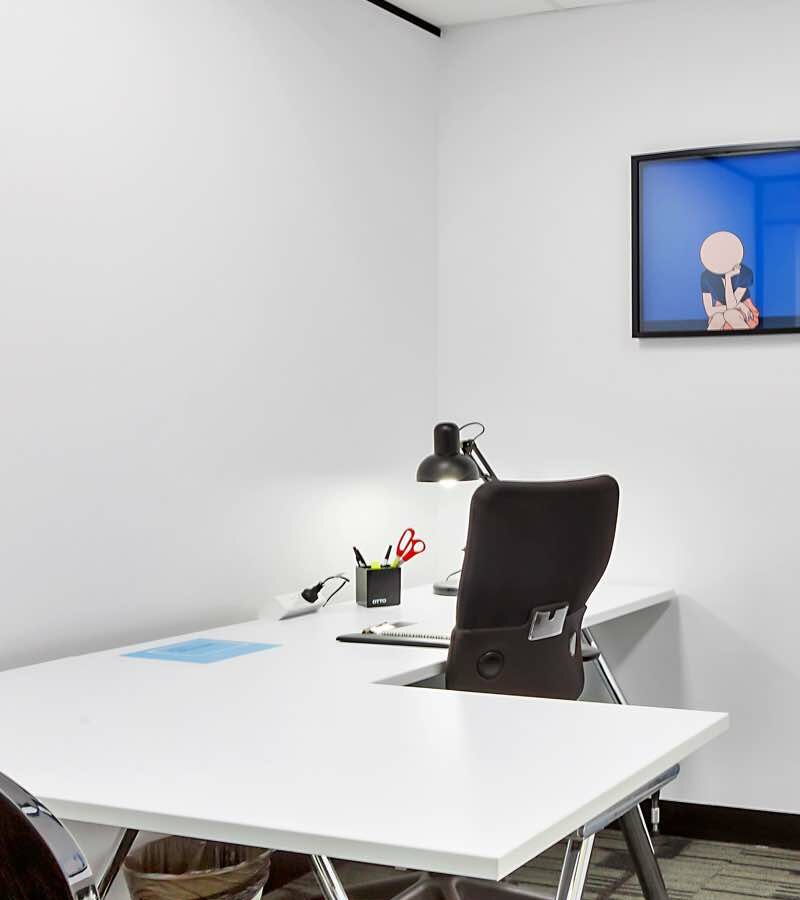 What to Look Out for When Renting Desk Space
If you're looking to rent a desk space, it's important to consider a number of factors to ensure you get the best value for your money and the right environment for your work.
Firstly, since location is key, ensure your desk for rent is in a commercial space that is easily accessible and has good transport links. Secondly, ask about the cost, including any additional fees or services, and compare it with other available options. Thirdly, look at the facilities and services offered, such as Wi-Fi, printing and meeting rooms, as you might eventually require these add-ons.
Fourthly, think about the atmosphere and culture, as well as the other people who've taken desks for rent in the same shared office as you. Finally, ensure you understand the rental agreement's terms and what is included, such as access hours and any restrictions.
By considering these points, you'll be better equipped to find the perfect desk space for your needs.
Rent Desk Space at a Coworking Office Space in Sydney
The common perception of shared office spaces as noisy, chaotic places with limited seating and power outlets is not quite accurate. Anytime Offices leases several commercial areas across Sydney, so you can rent desk space in a quality workspace whenever and wherever you need one.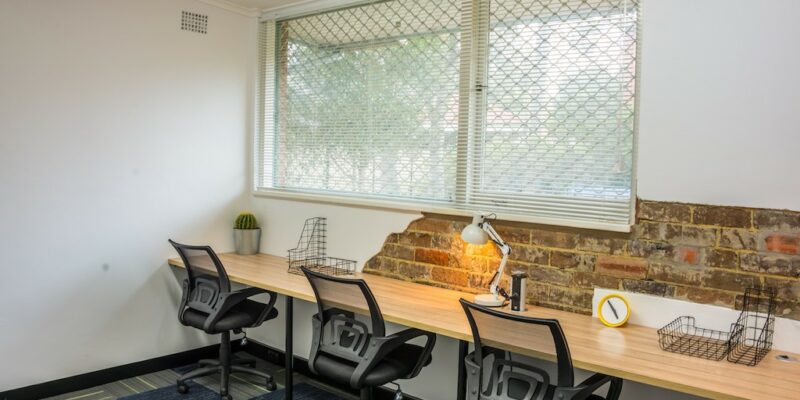 Why Choose Anytime Offices?
If you rent a desk space with us, your shared office experience is enhanced by our amenities, such as premium furnishings, cutting-edge technology, member benefits, and essential supplies. With high-speed internet, backup internet, advanced business printers, a fully-stocked pantry and kitchen (with and without waiting staff), on-site tech support, access to showers, and breakout areas, our shared offices have everything you could possibly need to feel comfortable and supported.
We don't believe in locked-in contracts. Instead, we offer flexible plans to easily adjust your office space as your business grows or decreases. We don't limit your working hours either. You have all-day and weekend access giving you the freedom to work on your schedule. And, with locations worldwide, our shared offices offer unparalleled convenience and the ability to work from anywhere at any time.
By working from a rented desk space in any of our shared offices, you'll join a community, making it easy to network and build connections. This can be especially beneficial if you've always worked remotely or as a freelancer, as it provides an opportunity for social interaction and breaks up the isolation. We do provide additional services such as business, mail management, admin and reception support, along with telephony solutions and virtual offices.
Intrigued? Call Anytime Offices now and book your no-obligation tour!