Flexible Office Space to Rent in Sydney
Flexible office space is a great solution for businesses that need an office environment, but don't want to be tied down to a long-term lease or a fixed location. In Sydney, there are many options for flexible office space, ranging from coworking spaces to serviced offices. These spaces allow businesses to rent an office flexibly, so they can scale up or down as needed.
One advantage of flexible office space is that it provides businesses with a professional environment to work in, complete with amenities. This allows businesses to maintain a professional image and conduct meetings with clients and partners in a comfortable and well-equipped environment. Another advantage is that businesses can rent flexible work space monthly, which makes it easy to budget and avoid the long-term commitment associated with traditional office leases. Additionally, flexible office spaces often offer flexible lease terms, allowing businesses to change the size of their space or end the lease altogether if necessary.
In Sydney, flexible office spaces are located conveniently throughout the city, providing businesses with easy access to public transportation and other amenities. Many of these spaces are also located in vibrant neighbourhoods, allowing businesses to be a part of the city's thriving business community.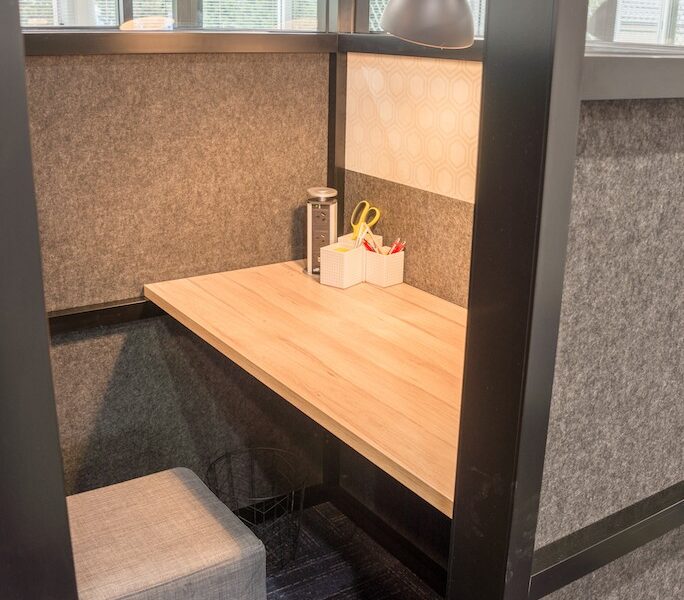 Most Sought-After Flexible Office Spaces
Anytime Offices brings to you some of the finest designer flexi office spaces in Australia at the most affordable prices.
Customised office space
Commitment to provide enhanced customer experience
All-inclusive pricing
Flexible rental periods
Offering optimum technical support.
What Do Our Services Include?
Anytime Offices, the leader in providing flexi office spaces, coworking spaces, and virtual offices, provides reception support, cleaning services, shower facilities, a telephone booth and kitchen amenities when you rent a flexible work space with us.
Our office spaces are vibrant, contemporary, and equipped with all the basic amenities. Our office space is enabled with a super fast fibre optic internet connection and an ADSL connection to ensure flawless internet connectivity. We also provide onsite technical support to help you with any technical issues.
Our stylish communal lounges are great for recreation or a quick business meeting. And our breakout rooms and kitchens are comfortable and well-stocked.
Should you need it, we provide significant value add through additional services such as space in a secure IT cabinet (Comms Rack), business email, antivirus and cloud storage, local landline number answered with your company's name, call diversion or forwarding to a number or voicemail of your choice, and by hand post delivery.
Would you require parking? When renting a flexi office space with us, you can pick from our options–on-street or internal parking, bike racks, motorbike stand, and short-term free parking.
Need a service but don't see it listed above? Call Anytime Offices today and discuss your requirements. We're sure to have a solution for you.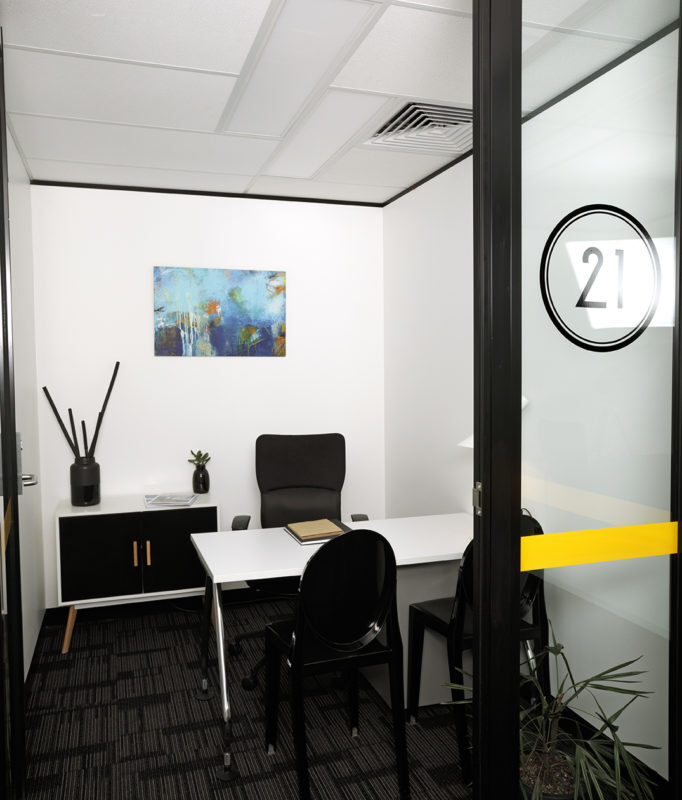 Benefits of Choosing Us
1. Work-Life Balance: Our flexi work spaces are located close to suburbs, meaning you spend less time travelling. Our flexible spaces are also easy to reach if you prefer walking or biking.
2. Healthy workspaces: We are COVID-19-safe, follow all safety and hygiene protocols and have ample facilities. You'll never have to worry about health and safety-related matters.
3. Latest Technology: We provide business-grade printers and modern tech solutions, including VoIP and videoconferencing, message and call management, network setup support, equipment purchase and installation, and even renting options.
4. Business Services: We can connect you with accountants, bookkeepers, marketing and SEO, web design, and media professionals. In addition, we provide PA and admin support, appointments and calendar management, office supplies and filing support.
5. Networking: We organise events and seminars for our associates and clients. These will be excellent platforms for businesses looking out for networking opportunities.
6. Podcast Studio: We boast a state-of-the-art studio in Randwick that is fully equipped with all the necessary professional tools to create top-notch podcasts. Our studio features soundproof walls, which not only enhance the audio quality of your recordings but also effectively eliminate outside distractions and disruptions.
For more information about flexi office spaces in Sydney, call 02 8378 9111 between 9 am and 6 pm on weekdays.