Rent a Meeting Room by the Hour - Small Meeting Room for Hire in Sydney
Anytime Offices – The Best Small Meeting Room Hire in Sydney
Are you tired of hosting your meetings in a cramped home office or noisy coffee shop? Do you need a professional and private space to meet with your clients and colleagues? Look no further than Anytime Offices' small meeting rooms for hire in Sydney!
Here are a few reasons why you should rent one of our meeting rooms in Sydney:
Professionalism:
First impressions are critical, especially when it comes to business. Hosting a meeting in a professional and modern meeting room will show your clients and colleagues that you are serious about your business and committed to providing them with the best possible experience.
Our small meeting rooms for hire are designed to provide a comfortable and professional environment for all your meetings, ensuring that you leave a lasting positive impression.
Flexibility:
You can rent our meeting rooms by the hour or by the day. This versatility provides you with the flexibility to choose the duration that suits your needs. Whether you need a space for a one-hour client meeting or an all-day team brainstorming session, we have you covered. Our online booking system makes it easy for members to book their meeting rooms, and our reception staff will be on hand to greet your guests and ensure that everything runs smoothly.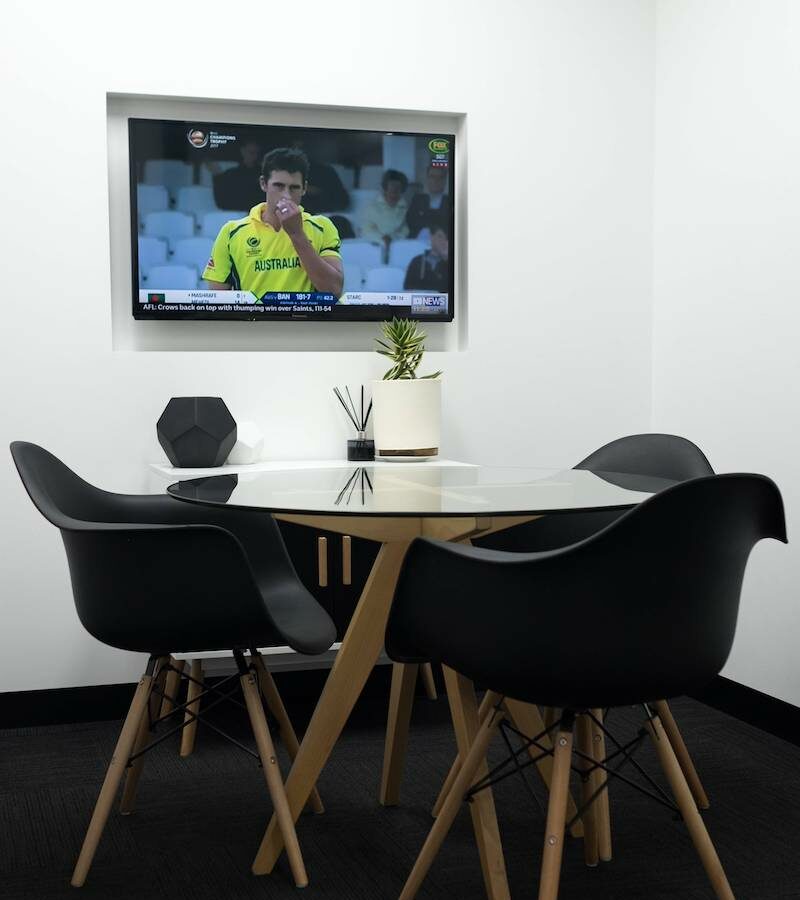 Cost-Effective:
Renting one of our meeting rooms in Sydney is a cost-effective solution that can help you save money in the long run. You won't have to worry about the ongoing costs of maintaining a dedicated meeting space, such as rent, utilities, and maintenance. Plus, you can benefit from our high-quality facilities and equipment, such as high-speed Wi-Fi and state-of-the-art audiovisual equipment, without the added expense.
Convenience:
Our meeting rooms are located outside Sydney's CBDs and are easy to get to, with all amenities at the doorstep. You can work close to home and save the time, money and stress of travelling frequently. Plus, we provide end-of-trip facilities like showers, bike racks and more because we support your health and fitness goals, not just your business.
Networking Opportunities:
Anytime Offices' serviced offices are home to a diverse community of small businesses, startups, and entrepreneurs. Renting one of our meeting rooms allows you to network and connect with other like-minded individuals, potentially opening doors to new business opportunities and partnerships.
Privacy and Security:
Our small meeting rooms have business-grade IT infrastructure designed to provide you with the utmost privacy and security. We understand the sensitive nature of some business meetings and take every measure to ensure that your meetings are confidential. You can pick between our free standard package with typical plan speeds of 50mbps (upload and download), business-grade online security and privacy, and guest WiFi. You can also select a month-to-month flexible premium plan that includes offerings from the standard package along with data port installation, private wired VLAN setup, network printer configuration, VoIP-enabled, SSID setup, and dedicated support and monitoring.
Refreshments:
We understand that hosting a meeting can be stressful, and you may not have the time to organise refreshments. That's why we provide a fully-stocked kitchen with all the basics, from light snacks to hot drinks like premium coffee and T2 tea.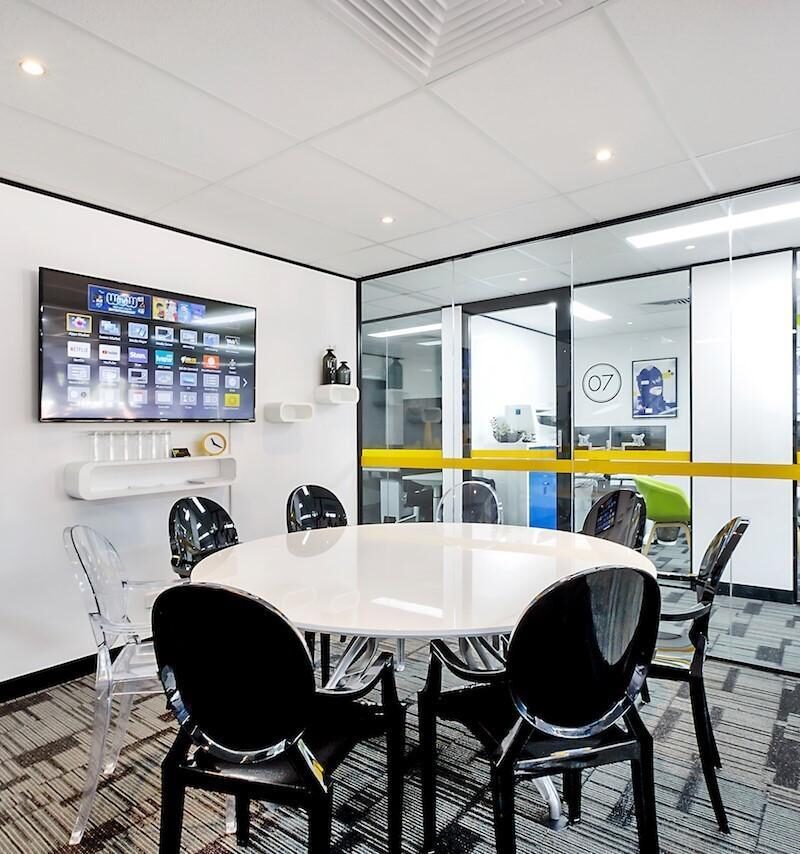 The Perfect Venue for Your Business
Anytime Offices' small meeting rooms for hire in Sydney is an excellent solution for businesses looking for a professional, flexible, and cost-effective meeting space in Sydney. Our meeting rooms are designed to meet all your requirements, whether you need a space for a one-on-one meeting, a small team meeting, or a client presentation. With a range of benefits, including professionalism, flexibility, cost-effectiveness, convenience, networking opportunities, privacy and security, and refreshments, we have everything you need to make your meeting a success. Book your meeting room today and take your business to the next level!