Serviced Office Rates & Prices in Sydney
At Anytime Offices, we prioritise fostering a positive and collaborative atmosphere to support the local business community. Our unwavering commitment to exceptional client service means we are always available to assist in any way possible. We believe work should be enjoyable, and our goal is to create inspiring and motivating workspaces for our clients.
Recognising that our client's time is valuable, we take care of everything. Our solutions are flexible, pricing is transparent, and our all-inclusive approach ensures that unexpected expenses or distractions won't disrupt your workflow. We are proud to provide a five-star service experience to every client, every time. Our dedication to creating a supportive and welcoming work environment is unwavering, and we strive to help our clients do their best work and thrive.
Why You'll Love Our Serviced Office Rentals
We understand that boring and uninspiring offices can negatively impact business productivity and motivation. That's why we hire leading experts to design our state-of-the-art office spaces, which are both cohesive and productive. Our vibrant and colourful spaces are decorated with live plants and eco-friendly materials to reduce our carbon footprint and yours.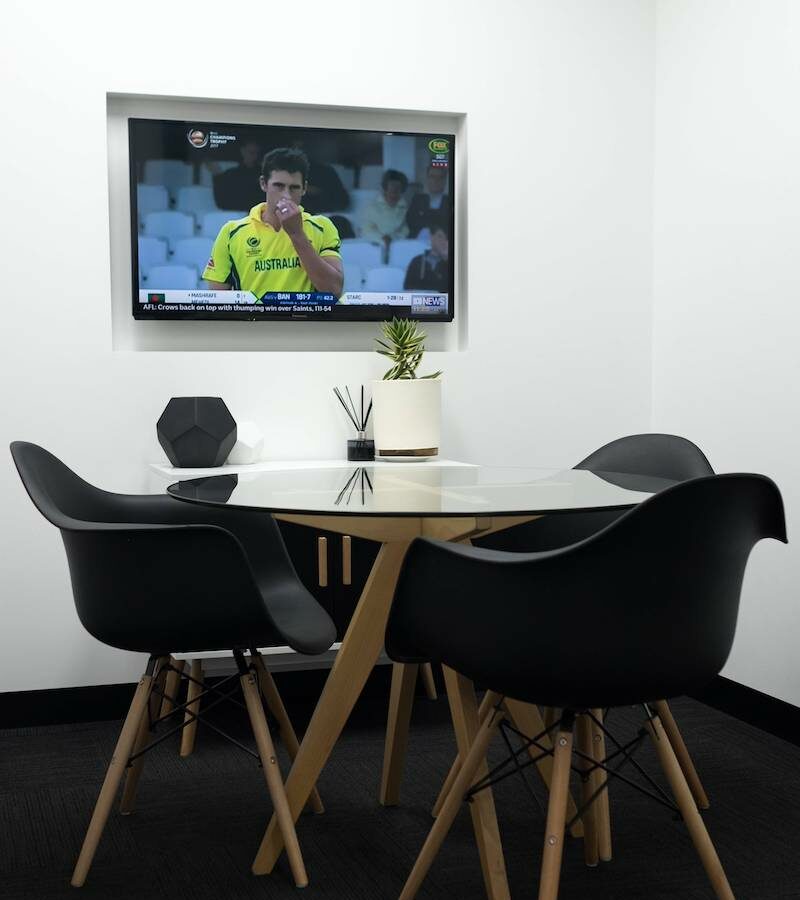 Our hot desks, private offices, meeting rooms, conference rooms, and other spaces for rent can be booked by the hour or day, making them ideal for client meetings, undisturbed work, and for touching base with your team. You only pay for what you use and have access to top-quality amenities such as technology and equipment rental, pay-as-you-go services, and PA and administrative support.
Our meeting and conference rooms are designed for high-definition video conferencing, allowing you to interact with your clients or employees both in-person and online in real time. Our technology setup includes a television with HDMI cable capability, Chromecast and Apple mirror functionality, and 1000 Mbps internet with complete business-grade cyber security.
Our kitchens are well-stocked with premium refreshments such as still or sparkling water, coffee, T2 tea, and snacks, available at no additional cost. We also offer end-of-trip facilities such as bike racks and showers.
If you can't predict how often you'll need a workspace, we offer flexible membership plans that allow you to choose the level of access you require, whether it's a full-time desk, office space for rent in Sydney, or occasional access to a meeting room. Our pricing information is upfront and without hidden charges, making it easy to understand what you are paying for and make informed decisions for your business.
Serviced Office Rates
For just $120 a week, you can have 24/7 access to a dedicated desk in our coworking area. With a Hybrid membership, you can also book a coworking desk on-demand for as little as $22 per hour with a minimum recharge of $200 every three months. And if you only need a coworking space occasionally, you can access a coworking desk for a day with multiple passes for just $40 per month.
At Anytime Offices, we offer the finest serviced office rentals in the city. Whether you require a small or large office, we can accommodate your needs for any length of time. Contact us today to learn more about our serviced office prices!
Hybrid Membership
Anytime Offices provides a unified membership, allowing you to access all of our serviced office rentals with ease. Through our simplified membership program, you get attractive credit options.
For example, a $200 recharge will earn you a $250 credit, while a $500 recharge will earn you a $650 credit. You can receive a $1400 credit on a $1000 recharge and a $3000 credit on a $2000 recharge.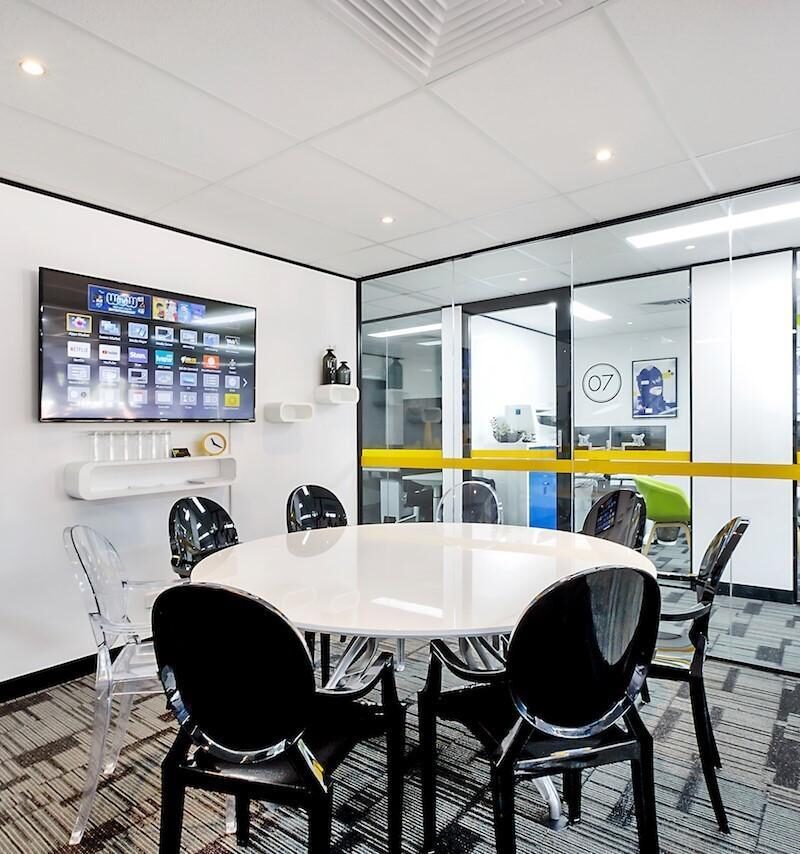 While these credits have a three-month validity period, you can extend their use by rolling over any unused balance. Simply complete a recharge before the expiry date to keep your balance intact. With our Hybrid Membership program, you can enjoy the benefits of a unified membership and attractive credit options, making it the perfect choice for those who need flexible workspace solutions.