If you are a business owner of a services based company, having a professional and smart office is a must for client meetings. But offices can be costly to run, leaving you with two choices – soak up the cost yourself and reduce profits, or pass on the additional overheads to your customers.
Solicitor Jeremy Maspero has come up with a solution by setting up his office at Anytime Offices in Botany, Sydney.
"I run the business with my father and between us we have 32 years of legal experience in family law, criminal law, wills and estate planning and we pride ourselves on our personalservice. Part of this is being able to offer flexible meeting solutions for our clients and competitive pricing which we are able to do with Anytime Offices," he says.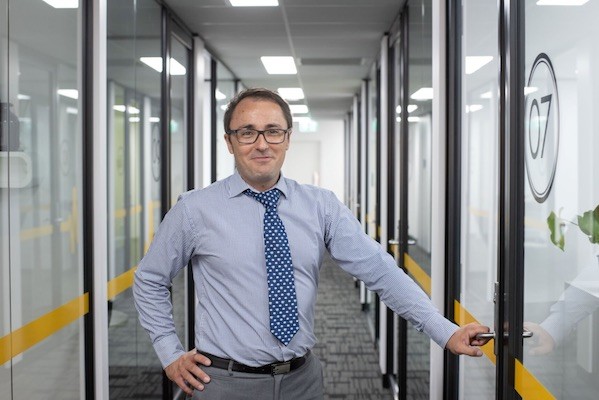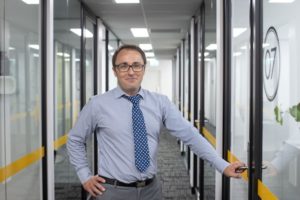 Jeremy points out that many of his clients are unable to make a face-to-face meeting but prefer instead the flexibility of a Skype meeting or conference call at a time convenient for them.
"With 24 hour access, seven days a week and all the latest technology, we are able to set up virtual meetings quickly and easily, at a time that suits our clients without them having to spend hours travelling to and from the city and paying for expensive parking." We also provide the same availability for clients who want to meet us at the office too, no time is ever too early or late for us because we love what we do.
Jeremy says that having an affordable office space has enabled cost savings to be passed onto customers.
"We offer our clients some of the most competitive rates in Sydney – often more than half the price of what a city law firm for the same job asks and we have the added benefit of a truly family run business with three decades experience. Having a flexible and affordable office solution for our company has also enabled us to concentrate on what we do best – offering top notch legal services for our clients."
Anytime Offices Botany branch is also conveniently located close to the airport, Mascot station, major motorways and bus route, making it easily accessible by car or public transport.
"The location is just 15 minutes from the city and being so close to the airport, it's great for clients traveling Interstate as they can pop in on their way to/from a trip. The many satisfied clients that have come to see us have given such great feedback about the space. They love the fact it is neat, clean and modern and they can always find free parking close by without a hassle – it takes the stress out of driving to a big city law firm and then looking and paying for parking."
Jeremy lives in Mascot which he says makes the Botany office incredibly convenient as he can be there to meet a client within 10 minutes any time or day of the week.
"Having an office near me gives me a huge amount of flexibility. It is incredibly time saving and also if a client needs to change a meeting time, whether virtual or face-to-face, it doesn't throw out my day in the same way as it would if I had to juggle traveling to and from the city."
With a choice of serviced offices, part-time offices, meeting room hire and casual offices, Anytime Offices has an office solution ideal for any type of business from as little as $35 per day with 24 hour access including weekends – giving you the flexibility you need to work how you like according to your budget.