If you're a mum running a business from home, you will be all too familiar with the daily juggle of fitting your work into everything else you need to do each day to keep the household running. In between the school drop off, laundry, shopping and school meetings, no wonder many business mums end up working late into the night to catch up on work.
"Many Anytime Office clients are working mums who run their own businesses and tell me they have tried working from home but found it hard to separate their domestic jobs from their paid work so they'll easily get drawn into putting the laundry on for example or washing the dishes, when they say they should be at their desk," says Robert Okulus, general manager of Anytime Offices.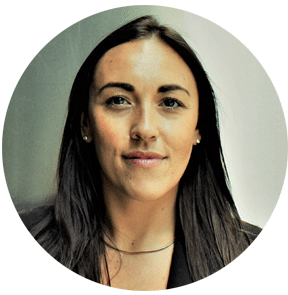 Elaine Whyment, owner and manager of recruitment company, Project Recruit, couldn't agree more. Elaine had previously rented an office in the city and then after she had a baby, tried to work from home because she thought it would be easier.
"It turned out to be a complete disaster," she says. "I felt I couldn't get away from my 'mummy duties'. I was surrounded by baby stuff – all the washing, the paraphernalia, the jobs that come with a new born and I found it really hard to concentrate on my work. There was always another domestic job that needed doing. Added to this I was totally isolated and could go for an entire week without seeing a soul, other than when I went to the shops or out for a walk. I became unproductive and it got to the point where something had to change," she says.
Elaine opted to run her business from Anytime Offices in Randwick.
"The first day I walked into my clean office and closed the door behind me, I felt a wave of relief wash over me. I had a fresh, hot coffee on my desk, a takeaway cinnamon roll from the bakery next door and there was nothing else to do but focus on my work. I remember powering through my day and even ended up finishing early and going grocery shopping on the way home, so I actually managed to fit more into my day than I ever had whilst sitting trying to work in my 'mummy stew' at home!"
Elaine lives in Coogee and so travelling to the Anytime Office at Randwick takes less than ten minutes. She says the decision to work locally was a 'no brainer'.
"Prior to having my baby, I was travelling an hour each way in heavy traffic into the city – something so many of us do without a second thought. But the fact was that it was my business and I didn't need to have an expensive office in the city and spend two hours a day travelling to it. It just didn't make any sense."
Now with her son's day-care centre just five minutes away, Elaine can drop him off and collect him with ease and she has the peace of mind knowing that she can get to him quickly and easily if anything was to crop up.
The overall effect Elaine says, of choosing to work in an office close to home has been liberating.
"Now I can concentrate on my business and everything else is taken care of by Anytime Offices – admin, IT support, meeting rooms, printing are all part of the package and so I don't have to worry about a thing. No traffic, no stress and hot coffee on tap and the office is so nice and clean – just the perfect working environment!"
Elaine says her clients have been very happy to travel to Randwick for meetings and so the move from a city-based office was very smooth with little impact on her business.
"My clients like the fact that they are travelling against the flow of traffic and that they can easily find a free park without the traffic chaos and exorbitant parking prices in the city."
Elaine says she has really enjoyed working and connecting with other like-minded business people at the Randwick Co working hub.
"I have met many successful entrepreneurs who are excelling in their field and it's very inspirational – it certainly makes you feel like you want to come to work every morning! We have casual drinks once a month and it's a great way to get to know people – it adds a social element to work which you don't get when you're working independently from home."
From private offices, co-working spaces and virtual offices, Anytime Offices has a range of options to suit every business, whether you are a start-up, freelancer or long-established company looking for a flexible office solution.