What is post redirection?
Post redirection is the process of forwarding mail or packages from one address to another. This service is typically used when:
1. Moving to a new address: When you move to a new address, redirecting your mail can ensure that you still receive important mail that is sent to your old address.
2. Business relocation: If your business moves to a new location, post redirection can help ensure that you don't miss any important mail from clients or suppliers.
3. Temporary absence: If you're going away on vacation or for a work trip, post redirection can make sure that your mail is collected and redirected to a temporary address.
4. Privacy concerns: If you're concerned about privacy, you can use post redirection to ensure that your mail is sent to a more secure location.
In general, post redirection is a useful tool for ensuring that you don't miss important mail and that your mail is delivered to the right place. The post office or a private mail forwarding company can assist with this process.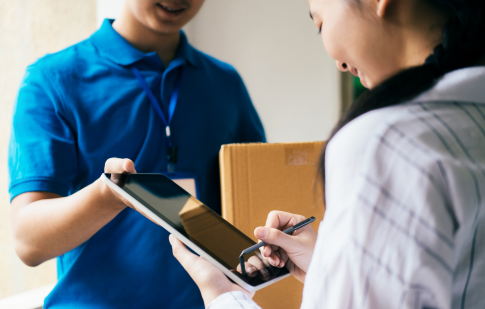 Mail redirection service by Anytime Offices
Mail redirection is a service offered by Anytime Offices as one of the components of the Virtual Office plans. The service that allows individuals and businesses to receive their mail at an alternate address. Redirection of mail is particularly useful for those who are frequently on the move or have a temporary change of address. By redirecting mail to an Anytime Offices location, individuals can ensure that their important documents and packages are received in a timely and secure manner. With flexible plans and competitive pricing, Anytime Offices is a reliable choice for anyone in need of a mail redirection service.
What are the advantages of Mail redirection service by Anytime Offices?
Anytime Offices' Mail redirection service offers many advantages, including the ability to receive and manage your mail from anywhere, increased privacy and security for your mail, and the convenience of having your mail forwarded to you at your preferred location, scanned to your email or kept in a secure, dedicated letterbox ready to be collected in person. Additionally, the service can help you maintain a professional image by providing you with a prestigious business address and access to centre amenities.
Why people chose virtual office over Australia Post mail redirection?
Virtual offices provided by Anytime Offices are a superior alternative to Australia Post's mail redirection service. While mail redirection may seem like a simple solution for businesses and individuals who need to receive mail at a different address, it can come with a range of limitations and drawbacks.
With Anytime Offices' virtual office service, users can have a prestigious business address for their mail and packages, without the need for a physical office. This means that businesses and individuals can maintain a professional image without the high costs of renting or buying a physical office space. In addition, Anytime Offices' virtual office service includes mail handling and forwarding, so users can receive their mail at their preferred address without any delays or complications.
On the other hand, Australia Post's mail redirection service has limitations in terms of the address options available. Users can only redirect mail to a physical address, which means that those who do not have a physical office or home address may not be able to receive their mail. Furthermore, Australia Post's mail redirection service can be cost prohibitive for businesses and individuals who require long-term redirection, as fees are charged on a per-month basis. Other disadvantages of the mail redirection by Post Office include:
Some potential disadvantages of using mail redirection services from Australia Post include:
Additional costs: There is a fee to use the service, which can add up over time.
Delay in receiving mail: It may take some time for redirected mail to reach its intended recipient, causing delays in important correspondence.
Limited time frame: The service is only available for a limited period of time, so it may not be a viable long-term solution.
Risk of lost or misplaced mail: There is always a risk that mail could be lost or misplaced during the redirection process.
In summary, Anytime Offices' virtual office service provides a better solution for businesses and individuals who require a professional address for their mail and packages. With its affordable pricing, flexibility, and mail handling services, Anytime Offices' virtual office service is a superior alternative to Australia Post's mail redirection service.
Mail redirection and mail management service for students
Anytime Offices mail redirection service can benefit students by ensuring that they never miss out on important mail, even if they are away from their permanent address. This service will redirect all mail to the student's current address, which is especially helpful for those who move frequently or live on campus. It can also provide a sense of security as all mail is delivered to a single location, reducing the risk of lost or stolen letters. Additionally, students can use this service to maintain privacy by keeping their permanent address confidential. It's also worth mentioning that having one, consistent correspondence address saves a substantial amount of time and stress involved in updating records at the Uni, in the bank, Service NSW and other institutions.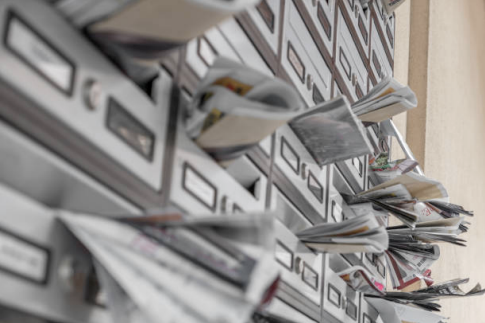 Is mail redirection service easy to set up?
Mail redirection services can vary in terms of ease of setup depending on the provider you choose. However, in general, setting up a mail redirection service involves completing a form with your personal information and the addresses you want your mail to be redirected to. It's usually a straightforward process that can be done online or by mail.
Setting up a virtual office with Anytime Offices is easy – it takes one form that can be completed in under 5 minutes and the service is live right away. Australia Post setup process is also simple. Although in some situations mail redirection service may require additional steps and documentation to ensure that your mail is properly redirected to its new address. This is done to protect the privacy and security of your mail. Additionally, the service may have certain restrictions or limitations depending on your specific situation. However, Australia Post provides detailed instructions and support to help you set up their mail redirection service as smoothly as possible.
Summary
Mail redirection service is essential in various situations. Virtual Office can be a viable alternative to less flexible mail management services offered by Australia Post.
If you wish to know more about mail redirection and mail management services provided by Anytime Offices please call us on 02 8378 9111 or email info@anytimeoffices.com.au.