It's taken a pandemic to dethrone the traditional office space from its leading position in the work lives of most people, and companies across Australia are now actively testing new ways to operate that provide the benefits of in-person collaboration with the flexibility of remote work. 
Right now, many businesses are contemplating converting to a hybrid remote working model. As its name suggests, a hybrid working definition is where employees working from home on a routine basis is mixed with specific teams being cycled in and out of office spaces, or individuals booking spots like in a co-working space.
What is a hybrid model of working and what might it look like?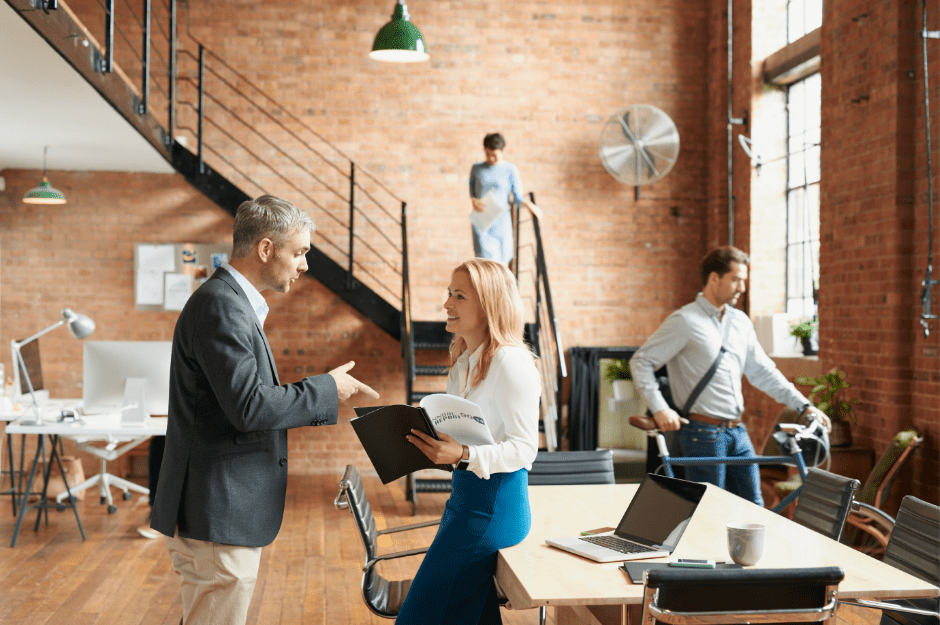 Hybrid remote work models, done right, will allow companies to better achieve innovation, recruit talent, and create value for all stakeholders. Moreover, rather than arranging other parts of a weekday around hours spent in an office, it largely allows more independence to staff to fit work around the rest of their lives. To define the right balance for your culture and business, there are many variations of hybrid working that you should consider. Do you expect staff to dedicate to how often they will be in the office? Can they come and go as required? Must they book a space beforehand?
You also need to consider the different kinds of physical offices to choose from:
Headquarters – central operations housed at the main office
Micro-offices – smaller, flexible workspaces dispersed in numerous locations
On-demand offices – a workspace that is accessible when a business needs it, like serviced office provider
Accelerated since the pandemic began, a common process of existing hybrid businesses is to elect specific days for in-office meetings and collaboration, and remote days for work involving individual focus. Physical presence might be needed for team building, orientations, and project start-offs, but not necessarily for other work.
What does office work look like now?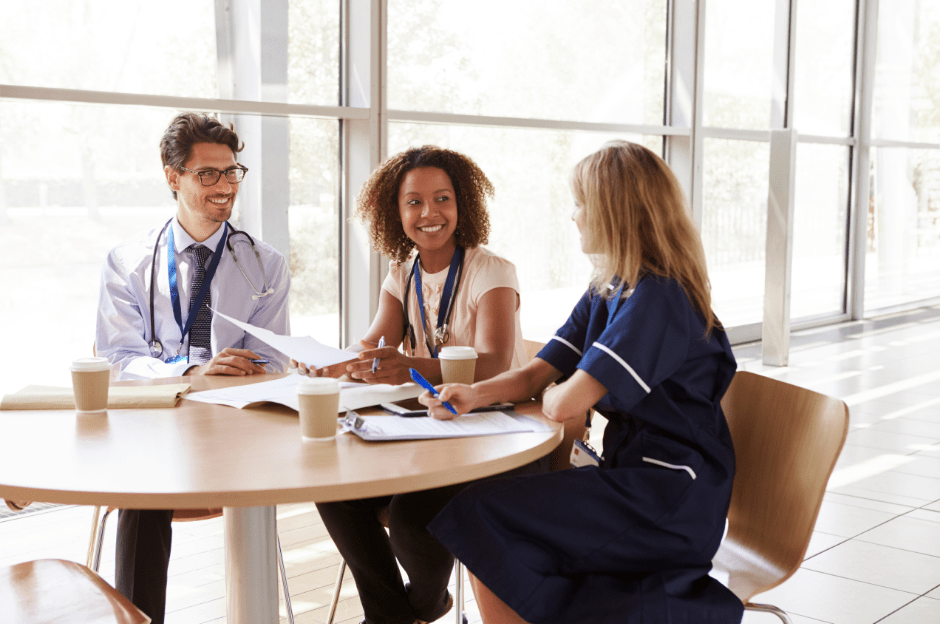 As we adapt to a return to the office in Australia, businesses report that they have changed workplaces in the following ways:
What's IN
Hybrid remote work models

Apps that allow employees to book office desks

Restrictions on lift occupancy

Restrictions on meeting rooms

Incentives for employees to

return to work

A phased

return to work

and alternated start and finish times

Ways to observe wellbeing in remote employees

Shared office spaces for companies that have terminated office leases

Surveys of employees to measure their desire to

return to work

Devices to check employee temperatures

Safe social distancing

Technology tools to connect remote employees
Benefits of hybrid remote work models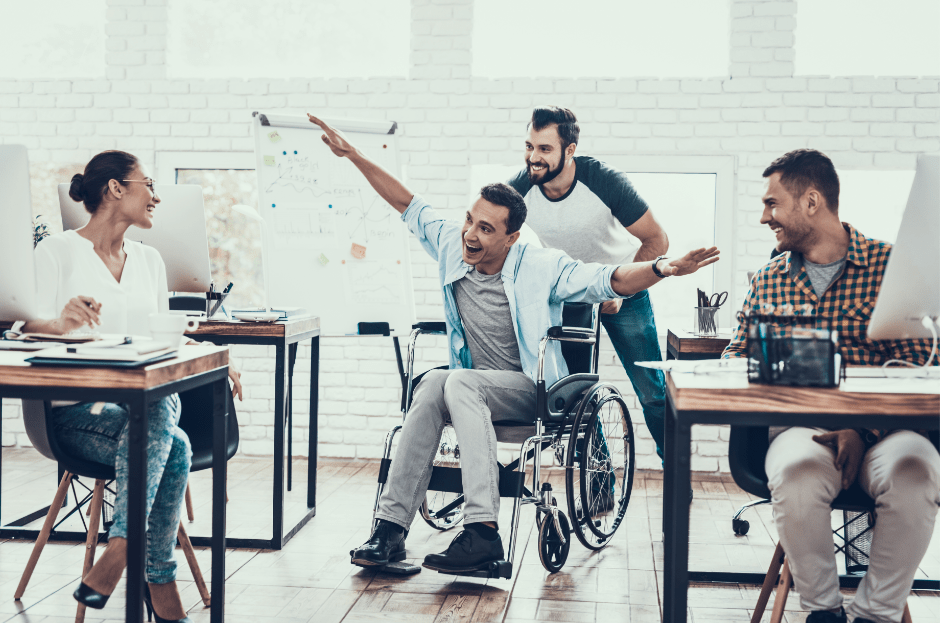 There's a number of benefits that might persuade you that the hybrid remote working model is the new future of work. 
Underutilized corporate office space was an enormous issue before Coronavirus, and the pandemic has only further emphasized the astounding amount of money companies might save by ensuring they're maximizing their entire space.
Transitioning to a hybrid working could lead to substantial cost savings. Intelligent companies universally are re-investing a slice of the savings they've made from converting to remote work back into building a hybrid remote working model that entirely suits their employees' requirements. Other savings can then go into improving wider organizational approaches or refining the employee experience, which increases the ability to attract and retain workers more effortlessly.
How you can prepare your business for a hybrid remote working model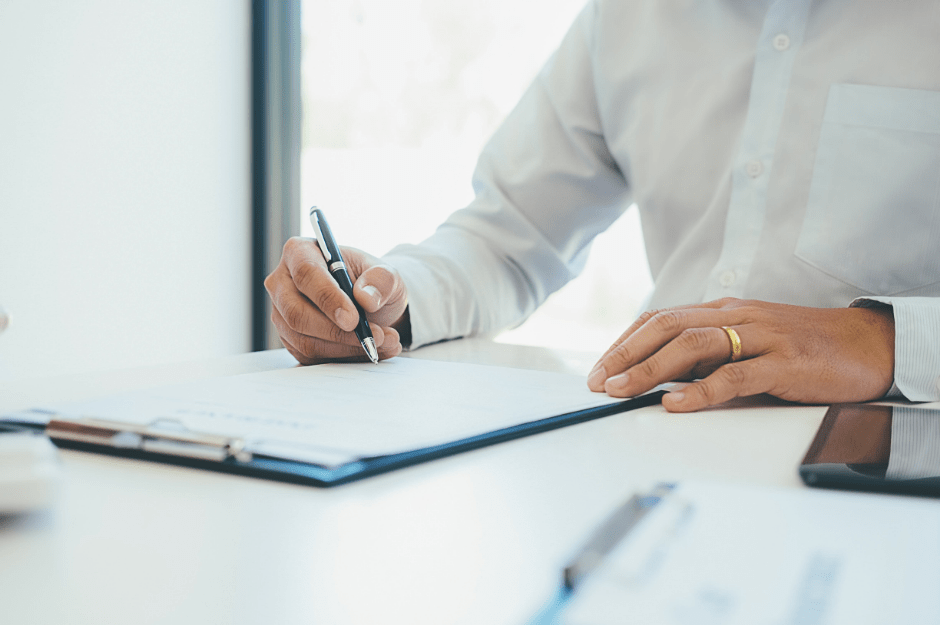 When Coronavirus hit and forced companies to go remote, the tougher part was not to spread remote work abilities; it was executing it and managing staff in the process. Many had no experience in how to work from home effectively, as they had not done it before. It was also quickly revealed that not all staff are fit to work remotely. Employers can guarantee that staff follow the right procedures by putting in place a hybrid working policy. Here's how you can set one up:
Openly describe who the

hybrid working policy

pertains to

– Make it known which colleagues of the business can

work from home

. 

Communicate how staff will

work from home

– Whatever tools you have in place (i.e. provided computers, remote desktop tools, communication apps), make sure everyone knows what they are and how to use them.

Set expectations and standards for when staff can be remote and when they should be on the premises

– There is a lot to deliberate, from how many days staff are expected to

work from home

, to whose defining these measures. List out all the potential situations and make sure to incorporate procedures for each element in your

hybrid working policy

.

Overstress on security

– This is really vital. We live in the digital age, and every day hackers work harder to break through security walls. Summarise all security procedures in your

hybrid working policy

and make sure your team knows how to follow them.
   2.Review your office space and construct your approach to meet your objectives
You should investigate the reasons why you wanted to have a hybrid remote work model in the first place. Whether it was for increased life balance for staff, super-charged productivity or decreased costs for your business, your motives will describe how you set up your office space.
The traditional side by side cubicle design is undoubtedly not going to make sense. Some companies are looking at serviced office providers located closer to employees' homes, which saves them time and money otherwise lost to the daily commute. These spaces also offer the chance to recreate that sense of community an employee would have lost while they were working from home. Additionally, these centres are designed to meet the uppermost sanitation regulations that protect their clients in situations like the current Coronavirus pandemic.
3.Invest in the right tools and technology to proficiently support your hybrid business
We have an extensive list of tools and resources for start-ups that you can read here.
Now is the time to kick-start your new hybrid remote work model. Many of us haven't had the in-person support from co-workers or managers in months, so organise a face-to-face meeting with your team to stimulate them and increase their motivation. Anytime Offices has what you need, whether you're an individual who's remote working as part of a hybrid business, or you're a team looking for an office headquarters. Explore our affordable, beautifully designed workspaces in Randwick and Botany today by clicking here.